Be water my friend…
 MOTIVATING THE KIDS
After analyzing the founders of BWMF about the proliferation of tournaments waterpolo outside the federal level, they concluded that there currently was no tournament training internationally to young people, in order to give them continuity and evolution in sport.
That's why Be Water My Friend Association had the idea of organizing a tournament that gives the opportunity to players of these ages and different nationalities to compete and share different experiences together.
The main objective of the BWMF Cup is to motivate children around the world in the practice of water polo and give them the opportunity to…
1
Establish a new participation circuit with teams from all countries.
2
To have a teaching and educational values of sport and competition.
3
Social integration and the rejection of any form of racism.
4
The promotion and diffusion of the water polo in the 5 continents, among the clubs of the world.
5
The promotion of values such as solidarity and fairness in the friendly challenge.
6
The exchange of experiences with children of other nationalities.
7
Nonviolence and respect for the rules and the adversary, who has to be a friend to play with.
8
Equality between those who win and those who participate with honor.
In September of 2013 the I BWMF Cup was celebrated with the participation of 32 teams from 6 different countries, of Under 13 (12-13) and Under 15 (14-15) categories.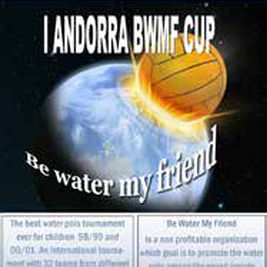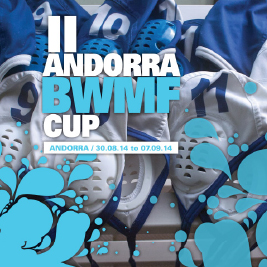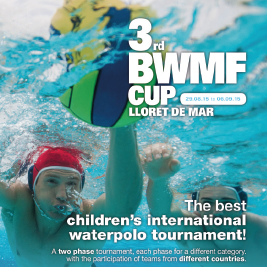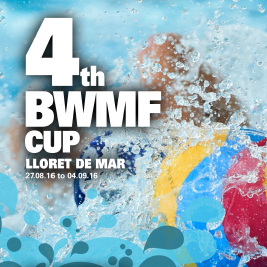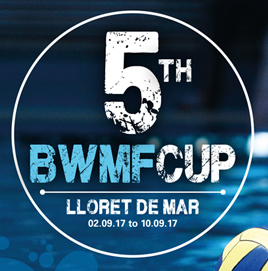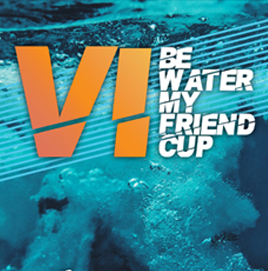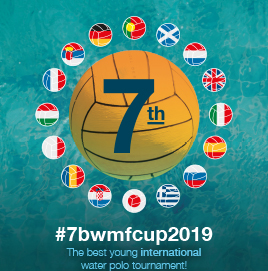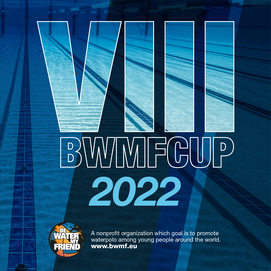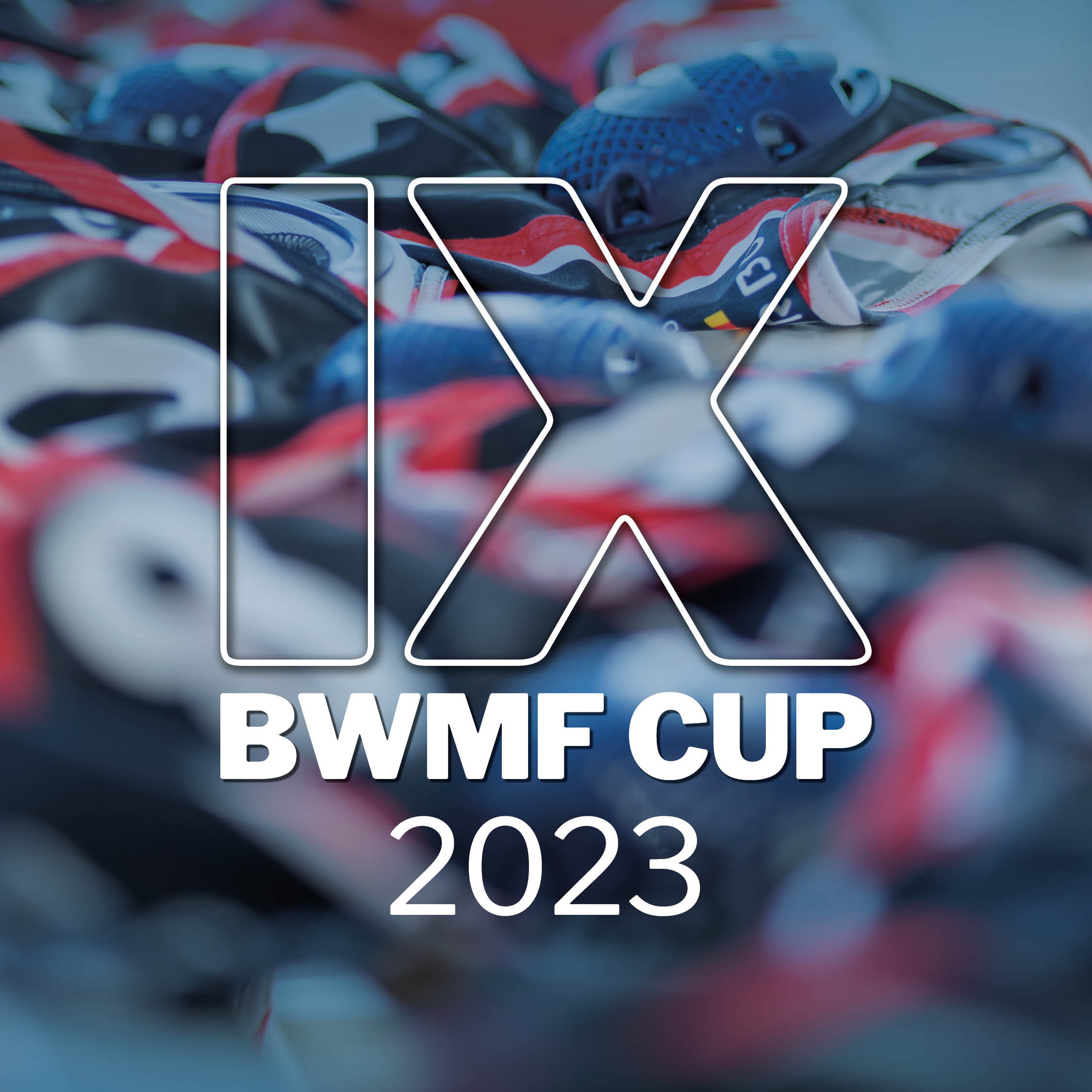 BWMF EDICIÓN JUNIOR
In its aim of further promoting water polo amongst young players from different countries, and to offer a space to exchange experiences, knowledge and experiences, Be Water My Friend Association took a step forward and created, in December 2016, the Junior tournament, divided also into male and female category.
This is intended to complement, for boys and girls participating, the day to day training throughout the year with the opportunity to compete and interact with teams that do not usually have, at that age, the opportunity to play.
The Association believe it will be positive in its future development, not only in a sporting level but also especially on a personal level. Many of them will meet, in a few years, in higher categories and have the opportunity to participate in official competitions, others may not, but we believe that for all of them the experiences that they have been able to live previously will be of great help.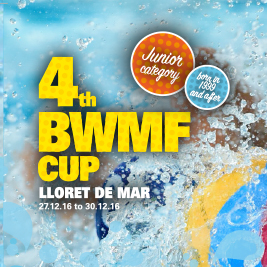 2016
1st BWMF CUP
junior edition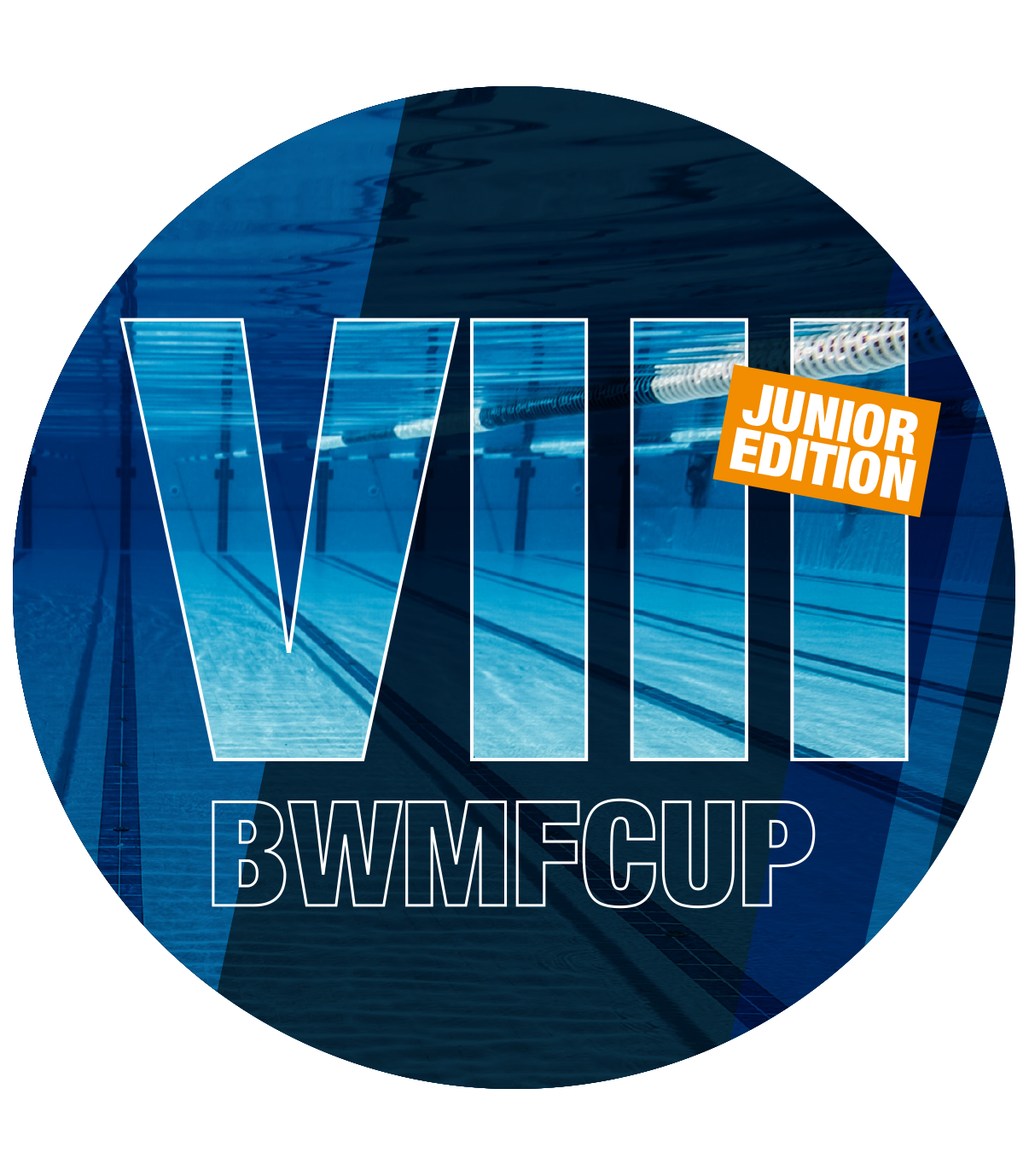 2022
5th BWMF CUP
junior edition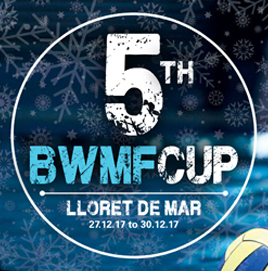 2017
2nd BWMF CUP
junior edition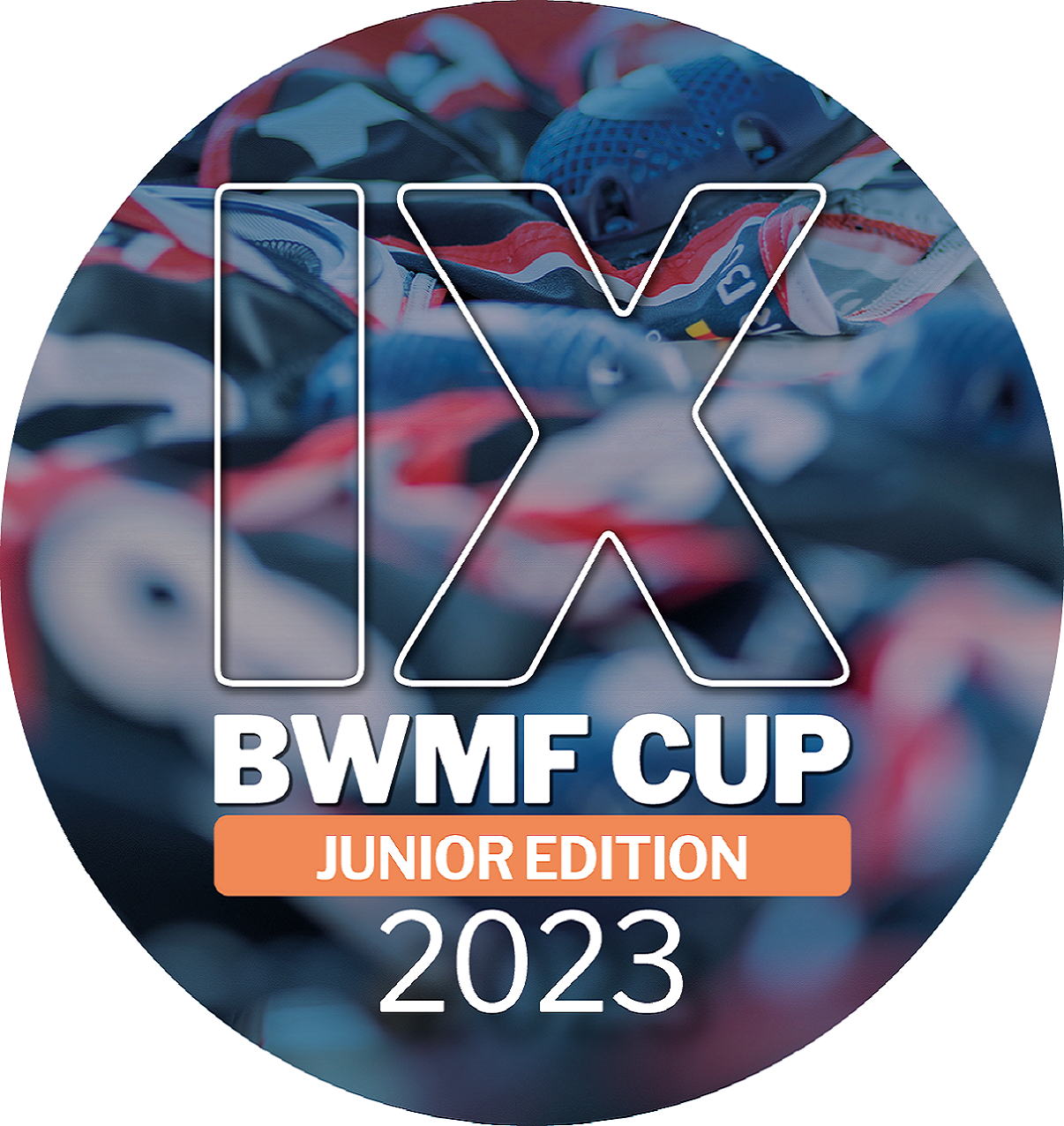 2023
6th BWMF CUP
junior edition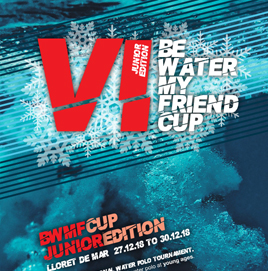 2018
3rd BWMF CUP
junior edition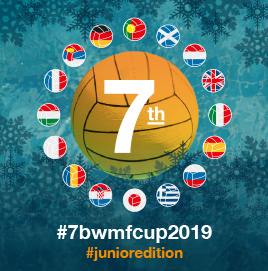 2019
4th BWMF CUP
junior edition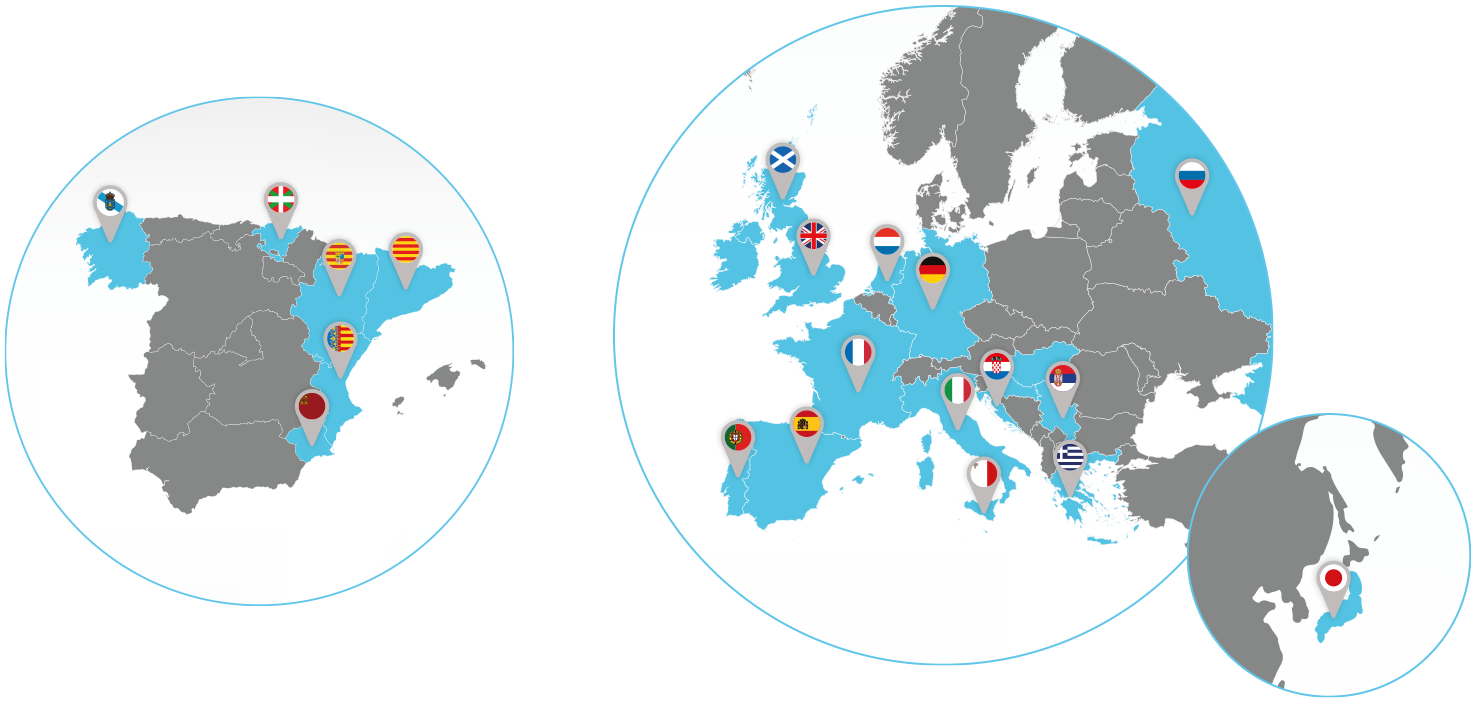 Teams participating in BWMF CUP from different parts of Spain.
Aragon, Castilla-León, Catalonia, Galicia, Murcia, Basque Country, Valencian Comunity
Teams participating in BWMF CUP from 15 different countries.
Croatia, England, France, Germany, Greece, Hungary, Italy, Japan, Malta, Netherlands, Portugal, Romania, Russia, Scotland, Serbia, Spain
BWMF IN FIGURES
Under 13, under 15 & junior categories